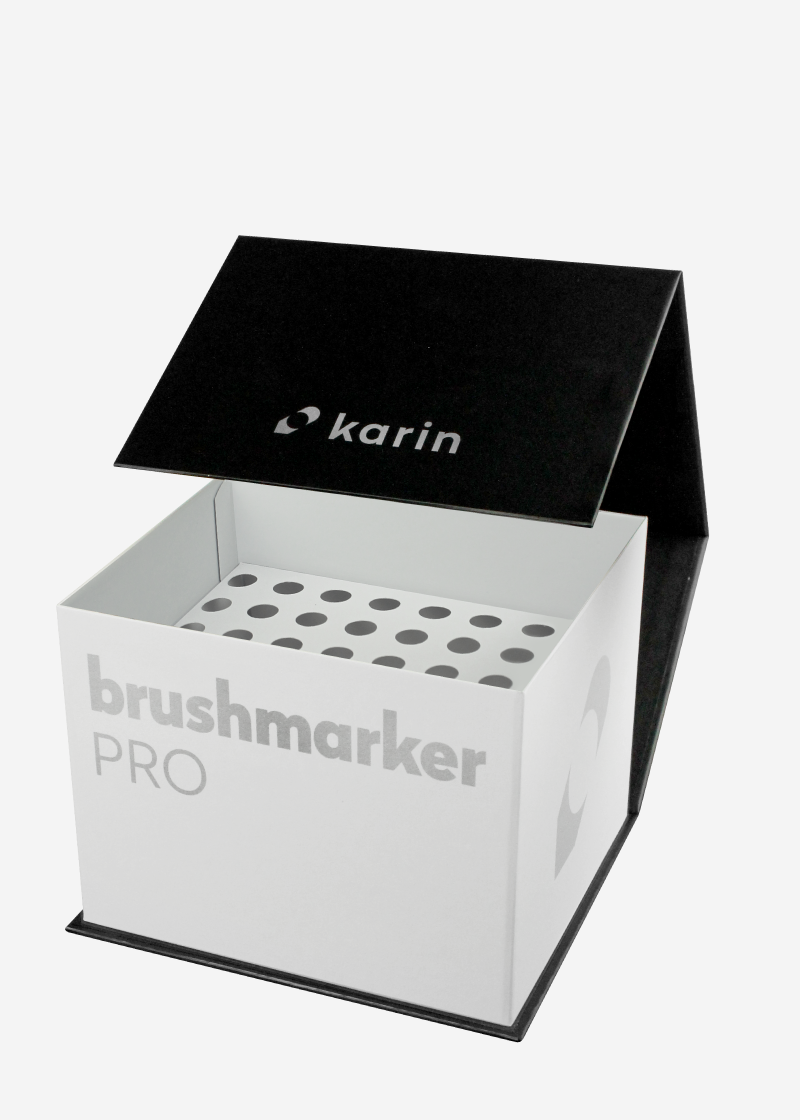  
MegaBox | packaging for BrushmarkersPRO
The exclusive and handy box for storing Brushmarkers PRO.
Estimated delivery time 2-4 days

Free shipping over 100€
Fill your packaging with BrushmarkersPRO according to your own preferences. You can purchase markers in the thematic sets (Skycolours + Skin colours + Gray colours + Sun and tree colours + Flower colours + blender 3pcs = Megabox) or buy them as individual markers. To arrange the markers in the order that facilitates the creation of tonal gradations, please view order of the markers in the MegaBox packaging.