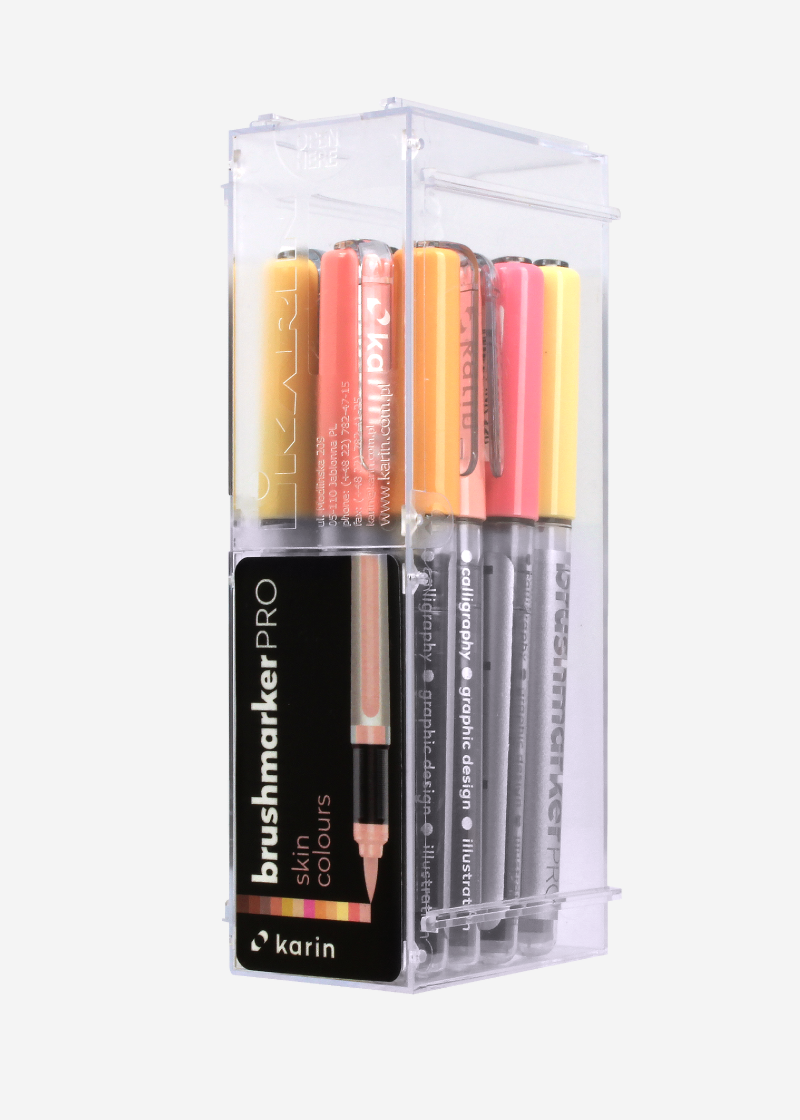  
BrushmarkerPRO |12 Skin Colours Set
Zestaw tematyczny, w skład którego wchodzi 12 kolorów:












Estimated delivery time: 2-3 working days – EU countries | 2-8 days – non-EU countries

Free shipping over: 100 EUR / 117 USD / 89 GBP / 117 CHF / 154 CAD / 158 AUD

Information for non-EU customers: the price includes customs clearance costs but does not include customs and local taxes (In some countries customs and local taxes is free of charge – e.g. in USA up to 800 USD)
BrushmarkeryPRO zawierają 2,4 ml farby. Zostały wyprodukowane w technologii "płynnego atramentu" dzięki czemu nie zmieniają intensywności barwy aż do ostatniej kropli oraz pozwalają na bieżąco kontrolować ilość farby. Są dwukrotnie bardziej wydajne od tradycyjnych markerów filtrowych. Dodatkowo wyposażone są w japońską bardzo wytrzymałą i super elastyczną końcówkę nylonową. Zawierają nietoksyczne farby o intensywnej barwie na bazie barwników. Kolory można mieszać, rozjaśniać i uzyskiwać przejścia tonalne stykając końcówki markerów – szczegóły w zakładce Załączniki.