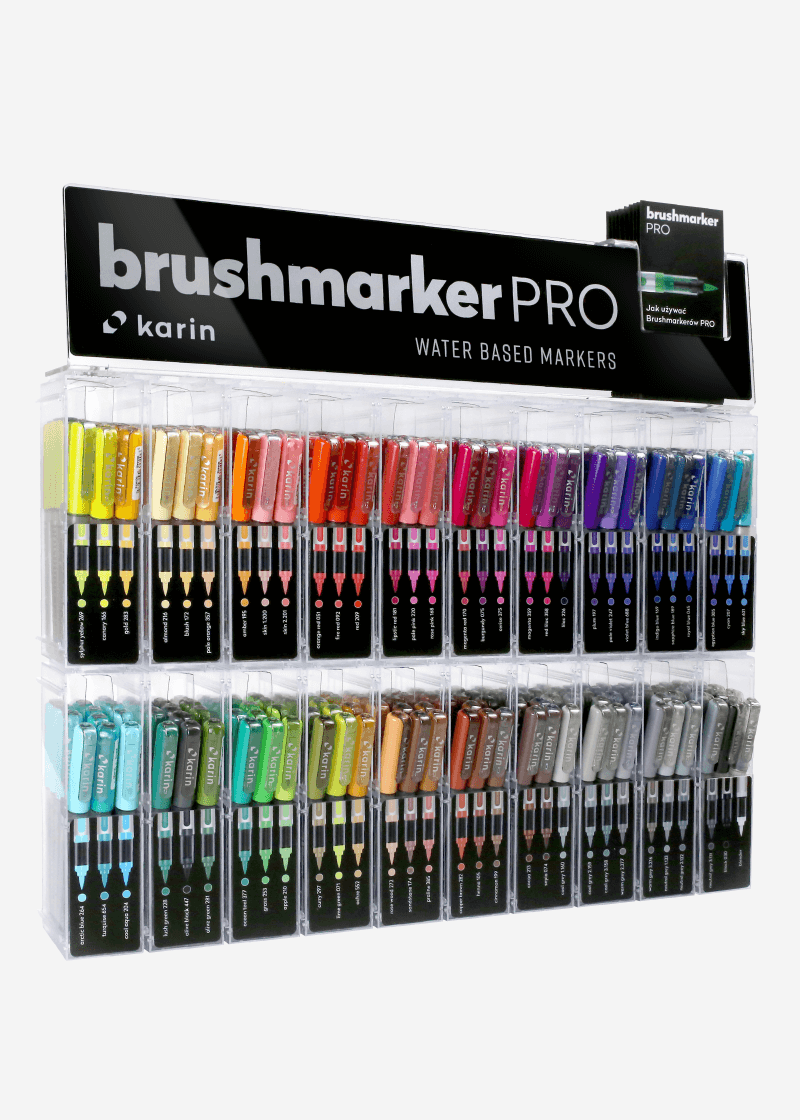  
BrushmarkerPRO |Display (Include 240 Markers )
Display Brushmarker PRO is a set of 240 markers containing 59 colors + blender. Markers are arranged in pockets of 4 pieces in each. The display is made of the highest quality materials so that it looks neat on any shop shelf or counter. The dimensions: 43 cm/17.1 in.(height),44.5 cm/ 17.7 in.(width), 6.5 cm/ 2,6 in.(depth) The palette contains the following colors:
Estimated delivery time: 2-3 working days – EU countries | 2-8 days – non-EU countries

Free shipping over ( US & Canada excluded) : 100 EUR / 117 USD / 89 GBP / 117 CHF / 154 CAD / 158 AUD

Information for non-EU customers: the price includes customs clearance costs but does not include customs and local taxes (In some countries customs and local taxes is free of charge – e.g. in USA up to 800 USD)
Brushmarkers PRO contain 2.4 ml of paint each. They were produced in the "liquid ink" technology thanks to which they do not change the intensity of colour to the last drop and allow to control the amount of paint on an ongoing basis. They are twice as efficient as traditional filter markers. In addition, they are equipped with a Japanese super durable and flexible nylon tip. They contain non-toxic paints with an intense dye based colour. The colours can be mixed, lightened and obtained through tonal transitions by contacting the ends of the markers. For further details, please go to the Attachments tab.